2020
Die Digital Festival Dussledorf
Play4usnow
Performance, Installation, Happening
Play4usnow was the third installament of the 'cybopticon series'. This project deals with 'data domination'.
artists esben holk and stephanie ballantine and internet activist and artist lena chen are interested in the topic of sex work and the commodification of intimacy and identity in the digital age.
"dominatrix, cam models, and submissives unite in play4usnow, a multiplayer game with a unique price of entry: their privacy. meet real-life sex workers who explore dating as a mode of domination and submission, while you - the player - fuel your desires with their information, attention, and quid pro quo. navigate sexy pop-ups and captchas to find the secret entrance to a password-encrypted digital dungeon. surrender to the control of targeted algorithms, social media conditioning, and hypnotizing gifs. play4usnow holds a mirror up to the digitization of identity and holds you as a hostage until you reveal your thoughts, emotions, and secrets. indulge in the hot new fetish that will change your relationship to technology, sex, and capital. the durational performance runs from october 21 to november 4 - online and also at weltkunstzimmer starting 10/30.
SUBMIT NOW! ---->
www.play4usnow.com
"
2019
FK-Galerie Part of Project Space Festival Berlin
Sync, Psych, Self (sic): The Performance Event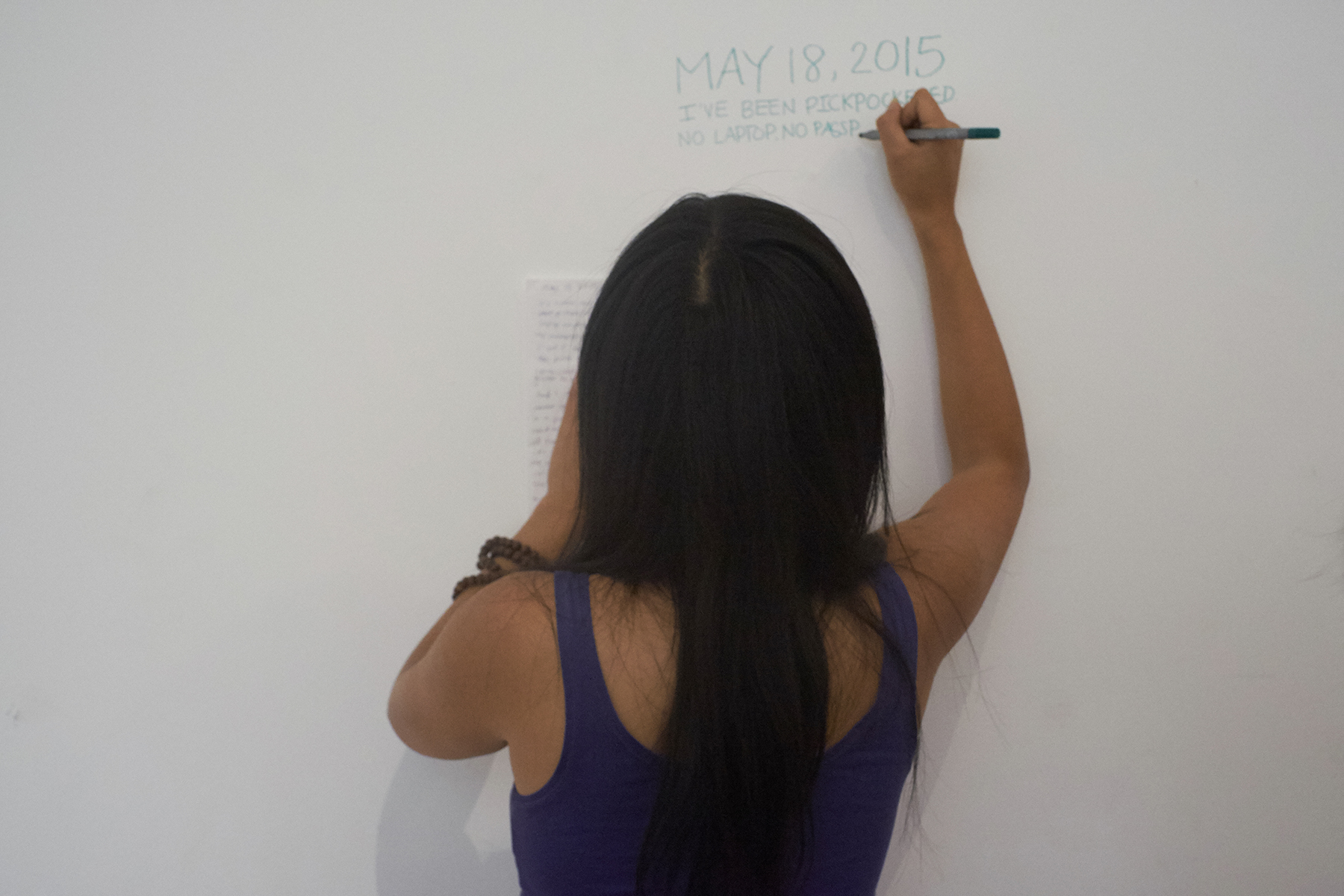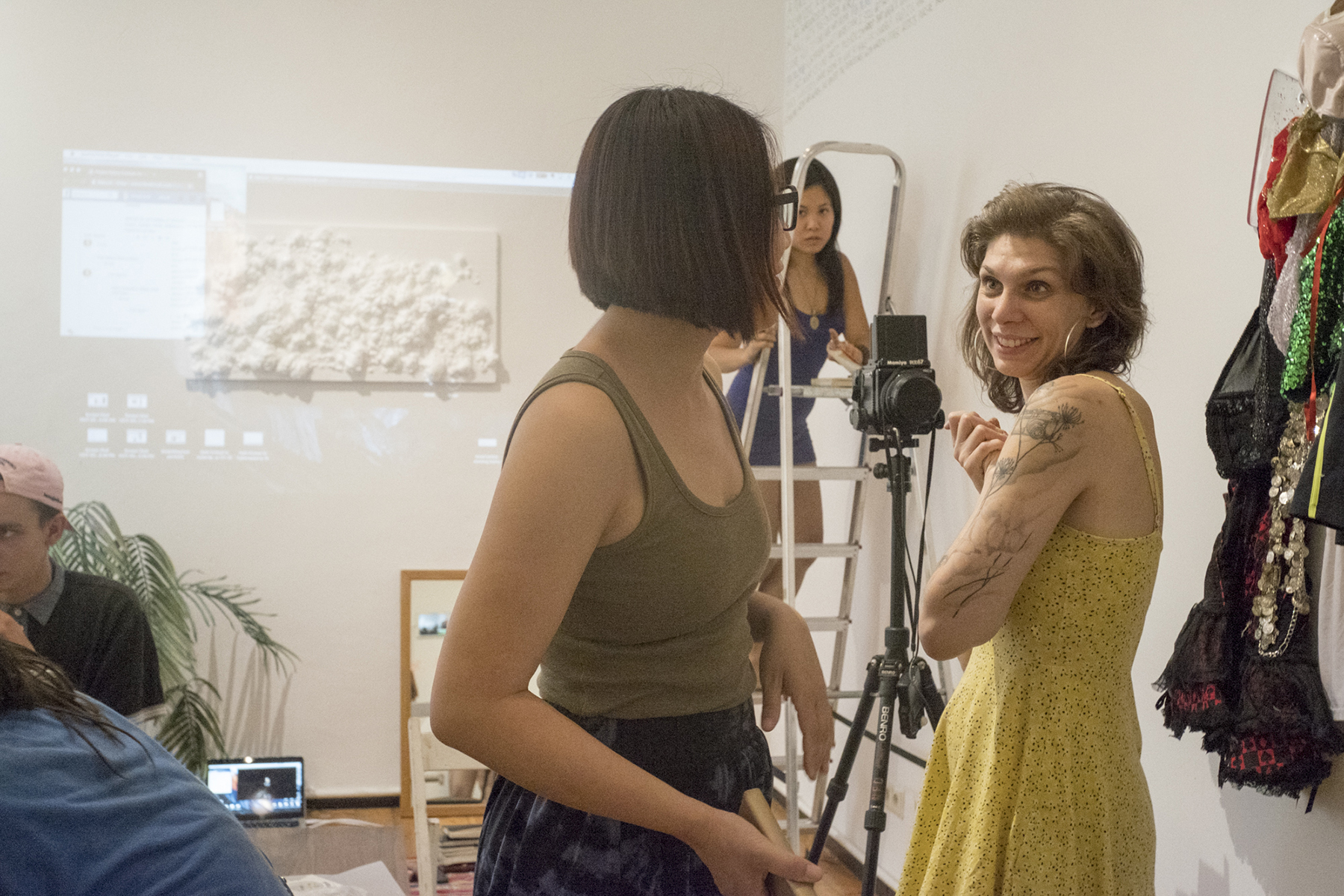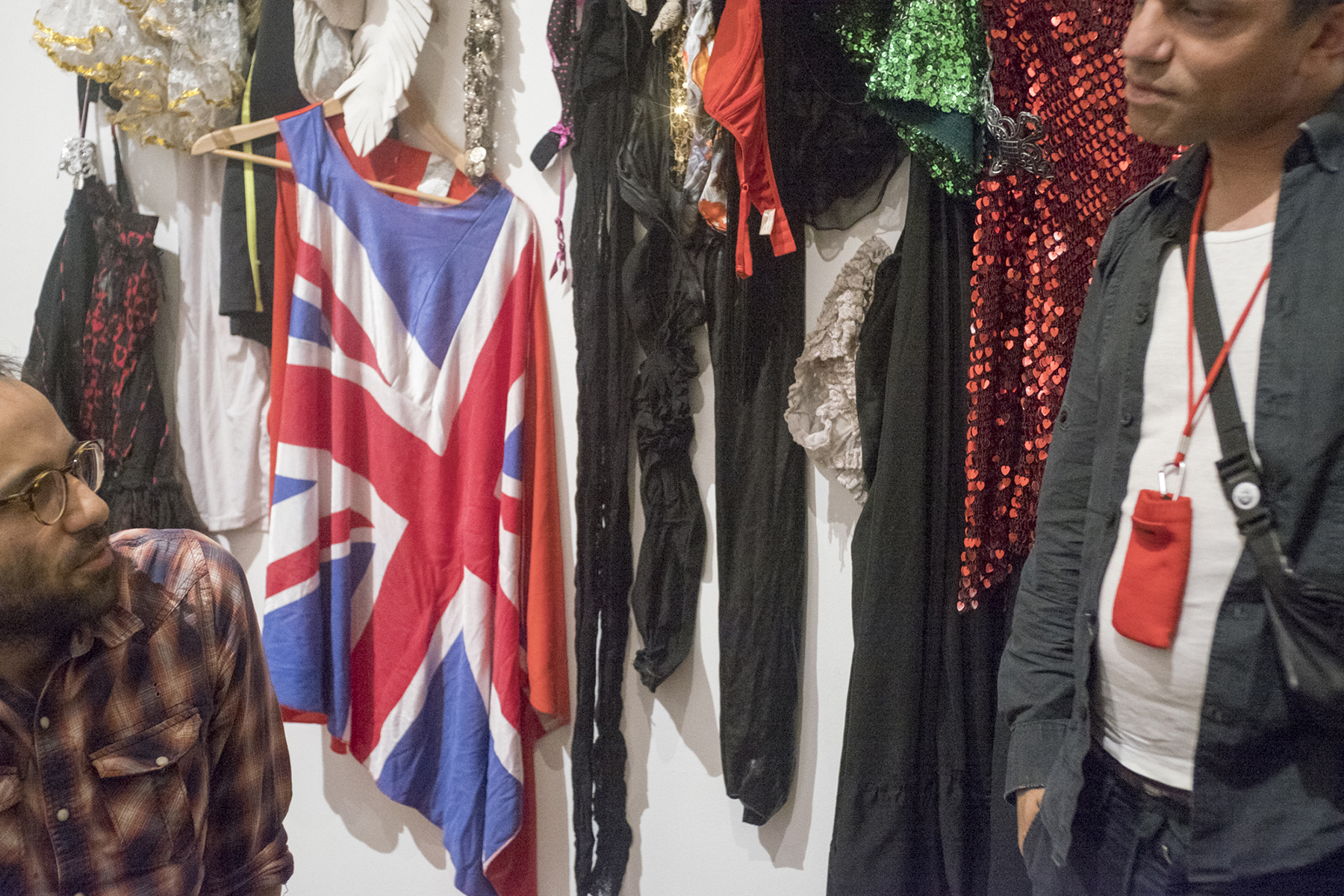 Curation Performance, Installation, Happening

Artists Cibelle Cavalli Bastos, Lena Chen, Esben Holk, Stephanie Ballantine, Voin de Voin & Delaine Le Bas examine "The Self Portrait" through a 10-hour performance happening, deconstructing modes of self-portrait creation as well as approaching our collective understanding of the concept.

Self psych sync (sic) is a politically motivated event series examining the potentially therapeutic place of the self portrait. At FK-Galerie we have in the past used durational performance and digital apparatus as a way to reflect on artistic motivations, projections and processes, particularly the non-commercial heritage and ideology of performance art.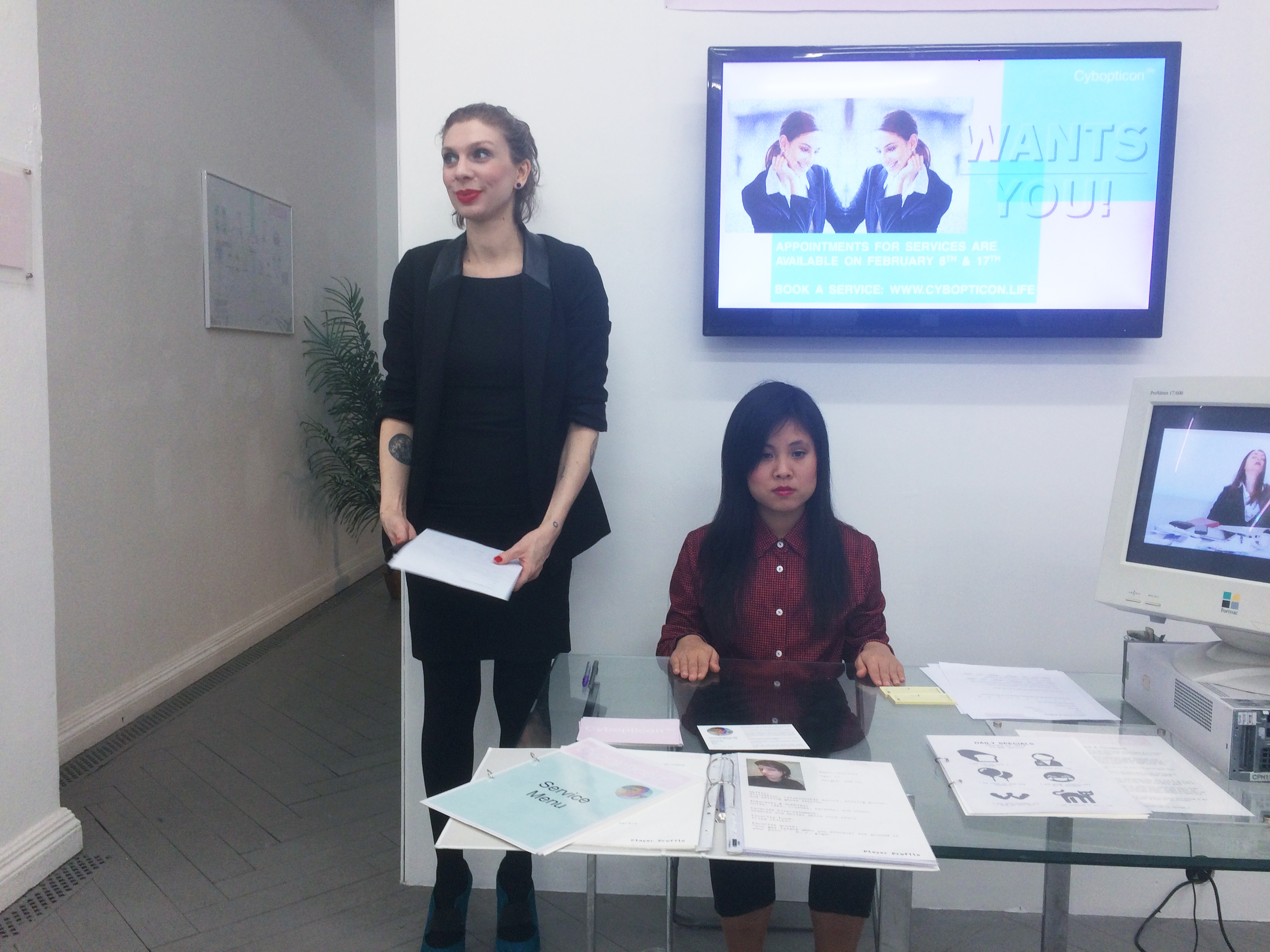 Performance, Installation, Intervention, Collaboration
In the performative space that is the world wide web, the Cybopticon functions as an agency that employs artists and members of the public to manufacture performances in the form of virtual and material actions (e.g. "I will promote you on social media", "I will interpret your dream"). Part-office, part- peep show, the platform utilizes computer screens as two-way mirrors which reveal the banal and exploitative parallels between the modern gig economy, artistic labour, and sex work. Blurring the lines between contract workers providing services and artists performing artwork, the Cybopticon is an endless loop of production and consumption that mirrors our desires at any cost.
"
Our agency employs artists and members of the public to perform services ranging from the mundane to the metaphysical.
Whether you need a personal social media manager, a lip-sync performance, or a good gift for your forgotten Valentine, we have something suitable for everyone's needs.-
cybopticon.life is a digital pioneer in the future of labour and self-construction
. Come for a tour of our newly opened offices, where you can occupy the role of observer and participant, voyeur and exhibitionist, audience and performer.
We also accept online appointments for clients tuning into our live-stream
"
2017
FK-Galerie, Berlin & SomaS Art House, Berlin
www.weplay4unow.com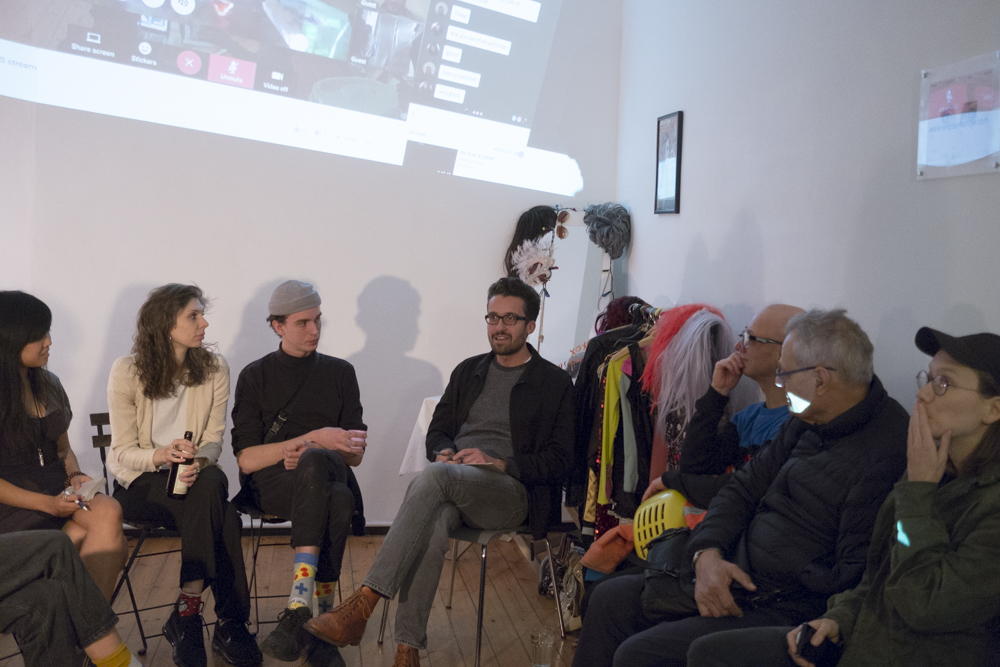 Performance, Installation, Intervention, Co-curation

Enter the "Cybopticon" where you can occupy the role of observer and participant, voyeur and exhibitionist, audience and performer.

Four cyber characters: (Elly Clarke, Esben Holk, Lena Chen, Stephanie Ballantine) appear in the material world, offering you an array of personalized services that range from the mundane to the erotic. Broadcasting from inside a cam studio the cliant must purchase a service to be given access to the Cybopticon at
www.weplay4unow.com

Installation featuring works from guest artists: Zlena Van Lunarem, Mange Debauch, Wie Ingeborg, Kate Spence, Veronica Jonsson, Marie Wengler, Voin de Voin, Makode Aj Linde, Jackee Word, Cathy Wade, Lula Rodriguez

2012
Leap Gallery, Berlin
Manisensations
Performance event/ ritualisation Curation/ Production/ Performance
In collaboration with VoinDeVoin. Providing a platform for performance: 27 performance artists were asked to create a new piece on the theme of 'manifesting sensation'. Performers could perform anywhere in the space, using any medium, restricted only by the time limit of five minutes.
During the event a ritualisation was created as a structure:

Artists and viewers were asked to participate in a silent procession and the building of a performative altar. No documentation allowed throughout the evening. Participants and viewers were asked to describe what they had seen to the 'transcontinental interpreter' Andrew F.-Smith
on skype. The interpreter's task was to interrogate and gather information provided by the visitor on the performances they had just seen, it was then reconfigured and described back to the participants and members of the audience